Burning wood releases a bevy of gases and particles into the air. The gases include irritating or toxic gases such as nitrogen dioxide and carbon monoxide. The most hazardous particles are the tiniest, those with a diameter of 2.5 millionths of a meter or less (called PM2.5 for short). Too small for your nose and airways to filter out, these particles settle deep in the lungs. They deliver toxins riding on their surfaces to unprotected tissue and can migrate into the circulatory system. In addition to causing breathing problems, PM2.5 promotes the formation of blood clots inside arteries, riles up inflammation, increases the fragility of cholesterol-filled plaques inside arteries, and contributes to heart-rhythm problems.

There are several things you can do to limit your exposure to wood smoke. Try not to spend too much time outdoors when smoke seems to be accumulating in your area. When you are outside, consider using a face mask that can filter out PM2.5 particles. Seal leaks around windows, doors, electrical outlets, and other spots where particulates and gases can seep into your house. Inside your home, use a high-efficiency particulate air (HEPA) purifier capable of removing PM2.5 particles, or install such a filter in your heating system.

If you have a neighborhood association, bring up the issue and ask if folks are using stoves certified by the U.S. Environmental Protection Agency, which burn more cleanly than older stoves. If things get really bad, you can file a complaint. The Burn Wise Web site (www.epa.gov/burnwise/whereyoulive.html), sponsored by the EPA, can direct you to the correct agency for your state.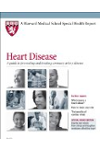 Continue Learning about First Aid, Safety & Preparedness