A poultice is a material that is soft and moist. It is similar to a warm compress in that it is heated and applied to areas of soreness. Some survivalists will uses poultice to treat boils and bug bites. You can make a poultice out of bread, condiments, herbs and leaves.
A poultice is a soft, moist, substance spread between layers of gauze or cloth and placed hot or warm onto a body surface. This helps blood flow and reduces pain. You can make a poultice for back pain by placing the paste of chopped herbs that have been lightly cooked or mashed between layers of cloth. Apply the tepid, moist poultice to the painful site, and allow it to stay in place as long as possible. Repeat several times each day.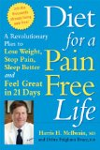 Continue Learning about First Aid, Safety & Preparedness
Keeping a well-stocked first aid kit in your home and car will help you can deal with an emergency as best as possible until help arrives. To maintain preparedness, you should check your first aid kit regularly to make sure all su...
pplies are intact, and batteries are charged. Taking a CPR and first aid class will also help you be prepared for emergencies.
More