First Aid For Animal Encounters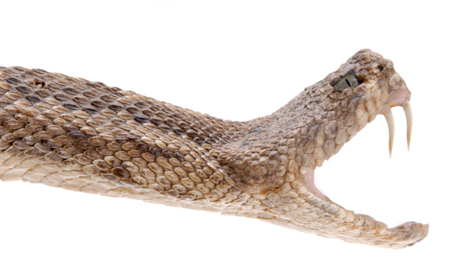 An attack by a wild animal can put you in the emergency room. A heron's beak, an owl's talon, or a mammal's teeth and claws can cause serious injuries. In addition, wild animals may transmit rabies and other diseases or parasites. Learn more about first aid for animal encounters from our experts.
Recently Answered
1 Answer

Watch this video to learn more from Dr. Mehmet Oz about black widow spiders.




1 Answer

If the bite is from a venomous snake such as a rattlesnake, copperhead, cottonmouth or coral snake, call 9-1-1 or the local emergency number immediately.

1 Answer

First, get far enough away from the snake so it cannot attack you again.

Second, call 911 and get help. If this is not possible, move to an area where you can call or have someone drive you to the hospital.

Third, do not elevate the injury. Keep it below the level of the heart. (This answer provided for NATA by the California University of Pennsylvania Athletic Training Education Program.)

1 Answer

An insect sting ("bite") can lead to an emergency if there is an associated infection or allergic reaction.

Sometimes patients develop skin or wound infections as a result of the insect bite. In other instances the infection occurs because the bite area has caused itching which has resulted in a break in the skin allowing bacteria to enter the wound. These infections can be treated with antibiotics.

Allergic reactions resulting from insect bites are also possible. These may be local or systemic. Local reactions are isolated to the area of the bite. Systemic reactions are the most concerning, occurring throughout the body.

Anaphylaxis is an allergy emergency that requires immediate attention. Anaphalxis is a wide spread allergic reaction that causes difficulty breathing and low blood pressure. Without treatment anaphylaxis can result in death.

Persons who are severely allergic to insect bites are often prescribed an Epi pen in the event that they are bitten.

1 Answer

Brown recluse spiders prefer dark, out-of-the-way places. Examples of places where these spiders live include wood, rock, and brush piles or dark garages and attics. People often are bitten on their arms and hands when reaching into these places.

1 Answer

A snake bite can hopefully be prevented by taking the following precautions:

Wear long pants, long socks and sturdy shoes or boots.
Keep an eye out for snakes or areas where snakes like to hide such as behind rocks, in holes and under steps or porches.
Don't reach into any areas you cannot see such a hole, under piles of leafs or into shrubbery.
Consider installing a snake fence around the perimeter of your yard.
Clear away any brush, shrubbery or wild flowers in your yard. Trim plants around the bottom so you can see the ground.
When at a park, don't let your children wander into areas of brush or shrubbery, especially if you can't see the ground.
Stay on the path while hiking.

1 Answer

First make sure someone has contacted 911. Then make sure to hold direct pressure on the wound. Do not remove the pressure or lift the dressing once it is applied. (This answer provided for NATA by the California University of Pennsylvania Athletic Training Education Program.)

2 Answers

Most of the time, insect stings are harmless. If the person is allergic, an insect sting can lead to anaphylaxis, a life-threatening condition.

See All 2 Answers

3 Answers

For stings from most North American and Hawaiian jellyfish, remove the tentacles and rinse the area with hot water for relief. No hot water available? Seawater will work. Then apply a topical anesthetic such as benzocaine or lidocaine.

See All 3 Answers

1 Answer

Wear gloves, if possible, and brush off stingers with a towel. Gently wash the area with salt water. Soak the wound in very warm (not hot) water for 30 to 90 minutes to inactivate the toxin. Use an over-the-counter antihistamine for localized swelling, tenderness, or itching. Hydrocortisone cream reduces swelling. Take acetaminophen, aspirin (if older than 18), or ibuprofen for pain. If bleeding, bandage the wound. Seek immediate medical care for uncontrolled bleeding, difficulty breathing, or other generalized symptoms.

Don't rub the injury or rinse it with fresh water. This will activate any stinging cells that haven't already ruptured.
To prevent stings, stay alert on the beach or while swimming. Jellyfish are nearly transparent and can be hard to see.