After vaginal delivery you can start out by walking and working out as soon as you feel like it (for me it was 3 weeks). You can then slowly progress to your pre pregnancy work out program within a few months. Kegels are also key as I did have some urinary incontinence for about 2 months when I would run. After a C-section wait a good 6 weeks for anything other than walking. 6 weeks after my C-section (yes I've had both types of deliveries) I began walking on treadmill and working out my arms and abs (slowly on the abs). I was back to running 4-5 miles and working out within 2 months. Weight was slow to come off after second child (but I am 40) so be patient. I definitely recommend to my patients to lose all your pregnancy weight before conceiving again.
Although you may not be able to resume a full workout schedule for a few weeks after giving birth, you can begin certain exercises as soon as the day after delivery if you've had a vaginal delivery with no complications. Starting some exercises right away will not only help you recover more quickly and get your shape back sooner, it will also help you feel more in control at a time when that sense may be in short supply.

Start with walking and Kegel exercises (tightening the muscles that control urine flow), as well as light stretching. If you've had a C-section, ask your doctor when you may be cleared to begin these exercises.

This program focuses on tightening your core - primarily your abdominal muscles and the ones in your lower back. The reason? When you're pregnant, your abdominal muscles stretch to accommodate the growing fetus. That leads to decreased back stability (caused by the stretching of the muscles and magnified by the fact that hormones are causing your ligaments and cartilage to relax).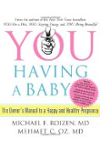 Continue Learning about Pregnancy, Fertility and Childbirth