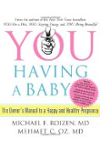 The prospect of trying to eliminate your post-pregnancy pooch and recover a flat stomach can be daunting. Some women suffer from a condition called diastasis recti, in which the abdominal muscles get separated during pregnancy, leading to said pooch.

To tell if you have this problem, see if you can gently push your fingers thru a gap in your stomach muscles. You can help tighten your abdominal wall through exercise. A good move - the modified cat pose from yoga, while you're standing in the shower. It helps re-awaken the abs without putting a whole lot of pressure on the muscles.

But remember, the secret to a flat stomach doesn't simply center around core strength, but also making sure that you eat right and avoid the simple carbohydrates that set up shop on your hips or waist unless you are running marathons to burn the sugar.