Learn what an OB/GYN looks for during a patient's first ultrasound in pregnancy. Watch this video with Romeo Acosta, MD from St. Petersburg General Hospital.
After checking the size of your belly to make sure your doctor or midwife has predicted the right gestational age of the baby, the sonographer will look at things like the volume of amniotic fluid, the anatomy of the brain and heart, the face, kidneys, limbs, bones, and the blood vessels in the umbilical cord to make sure they're all developing healthfully. They're also looking for more ambiguous things like the baby's general tone.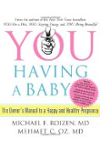 Continue Learning about Pregnancy, Fertility and Childbirth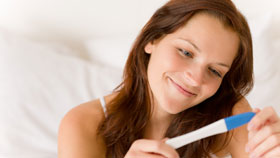 Once you become pregnant, it is important to follow your doctors recommendations for prenatal care, which can help to make sure that you and your baby stay in the best health possible. In your last trimester, it will be important ...
to understand what happens during labor and delivery, and to know your pain control options. Learn more about pregnancy and childbirth from our experts.
More