There is a very practical reason to express the anger, sadness, or other emotions that you may want to hide. If you don't share your anger at your partner, friend, or coworker, you do not give that person an opportunity to solve the problem that has sparked the anger.

While all relationships must be built on positive emotions of love, attraction, respect, and tenderness, these emotions can only be maintained if there is the possibility of correcting things when they veer off course. Anger, sadness, irritation, and other emotions offer an opportunity to communicate and give your partner a chance to address your concerns.

Intimacy is impossible if you live in fear of revealing all aspects of yourself -- your love, your needs, your rages, your doubts. We all hate the feeling that another is keeping something from us, because it represents a lack of sharing. The simple act of withholding anger in a relationship can set in motion vicious cycles of withholding, withdrawal, and further withholding, ultimately leading to tension and a lack of authenticity that frequently causes the relationship to fail.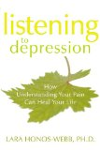 Continue Learning about Feelings & Emotions in Relationships