Making relationships work requires skills. Given below are some basic skills that many women and men have tried to cultivate to make their relationships work:
Developing good communication: Avoiding confrontation is more likely to result in stagnation and resentment, rather than in keeping the peace or making things better. You can start by identifying the aspects of your conflicts that you have inherited from society or your families, and avoid the common pitfall of blaming each other (or ourselves) for everything that goes wrong.
Questioning Expectations: Taking a step back and trying to see through your partner's eyes—developing a sense of empathy—may help shift the discussion in a creative way. Every one comes to relationships with expectations. The question is, to what extent are you willing to shift them in order to be with your partner?
Paying attention to each other: So many things vie for your attention: work, friends, children, your various activities and chores. Intimate relationships form the background and sustenance for the rest of your lives, but at times they require your full attention. This may mean having a special date once a week, or setting aside time to talk about the day and the details of what happened at work or at home; it may mean, on occasion, staying up until the wee hours trying to work out a crisis and/or making passionate love.
Enjoying Separateness: It may feel natural for many couples to go on separate vacations or to see separate friends. Others may take this as a sign that something is wrong. Sometimes one of the members may feel threatened when a partner's life excludes him or her in some way. And yet, keeping some distinct turf for yourselves can contribute to the vitality and growth of what goes on between you.
Developing other friendships and community: Sometimes couples close in on themselves. They may come to attach less importance to other friendships and let them drop. All the same, it is unrealistic to expect one person to meet all your needs. Your friendships and communities—religious, artistic, political, neighborhood—are crucial to your emotional well-being, happiness, and growth. Furthermore, by expanding your intimate circles, you relieve some of the pressures on your main relationships, and when times are hard, you have other people who can give you support.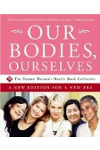 Continue Learning about Feelings & Emotions in Relationships