The importance here is only in terms of safety and security between partners. Partners who are not optimistic about the relationship evoke fear in both partners. Couples have a responsibility to protect each other from scary things outside of the relationship and inside. They protect each other. And they take unnecessary fears off the table such as: Will this relationship exist tomorrow? Continuous negativism in any relationship becomes a bummer for both partners. That isn't to say that people should be falsely optimistic but rather to pay attention to how pessimism, particularly about the relationship or the other partner, can be self-harming. Remember that in a primary attachment relationship where one partner goes, so goes the other. Partners are psychobiologically tied to one another and therefore must behave responsibly if either are to feel fully safe and secure.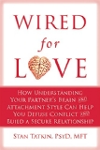 More About this Book
Wired for Love: How Understanding Your Partner's Brain and Attachment Style Can Help You Defuse Conflict and Build a Secure Relationship
"What the heck is my partner thinking?" is a common refrain in romantic relationships, and with good reason. Every person is wired for love differently, with different habits, needs, and reactions to conflict. The good news is that most people's minds work in predictable ways and respond well to security, attachment, and rituals, making it possible to actually neurologically prime the brain for greater love and fewer conflicts. Wired for Love is a complete insider's guide to understanding your partner's brain and enjoying a romantic relationship built on love and trust. Synthesizing research findings on how and why love lasts drawn from neuroscience, attachment theory, and emotion regulation, this book presents ten guiding principles that can improve any relationship. Strengthen your relationship by: Creating and maintaining a safe "couple bubble" Using morning and evening rituals to stay connected Learning to fight so that nobody loses Becoming the expert on what makes your partner feel loved By learning to use simple gestures and words, readers can learn to put out emotional fires and help their partners feel more safe and secure. The no-fault view of conflict in this book encourages readers to move past a "warring brain" mentality and toward a more cooperative "loving brain" understanding of the relationship. This book is essential reading for couples and others interested in understanding the complex dynamics at work behind love and trust in intimate relationships. While there's no doubt that love is an inexact science, if you can discover how you and your partner are wired differently, you can overcome your differences to create a lasting intimate connection.
Optimism is important in life! How can one possibly 'keep on keeping on' if one does not believe in a better tomorrow, if today is painful? Same is true of relationships: One hopes that when things are dark, they too will get better.

However, this is not a reason to remain in an abusive relationship.

You do not let someone abuse you physically, mentally, emotionally, spiritually, monetarily or any other way and do nothing but hope that he/she will change. You get out of harm's way. lf this is the reason for the question, get help.
From the time we are young, many of us wonder if we will find someone to partner with for a lifetime. The moment we slip that ring on our finger the optimism begins careening downhill like a runaway vehicle. Before you know it, "optimism" creates a list of desires: a car, a home, a child, a new job, an education, and happiness.

You begin to build your life around this optimistic view of what you and your partner can have. This works for a while, but then reality enters the picture. Your partner doesn't make the amount of money you planned on; your credit report goes south along with your hopes for that new home. For some, plans for a child go off track when they face the painful dilemma of infertility and the choices and costs associated with this crisis in their marriage.

We start out our relationships with our lapel pin of optimism, but it can quickly get lost in the laundry. If one doesn't focus and create an intention of continued optimism in a relationship, it can evaporate, and as this occurs the fractures begin to take their toll. It is difficult, if not impossible, for only one partner to hold the optimism in a relationship. Optimism is a virtue that is best shared.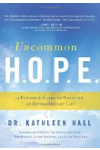 Continue Learning about Feelings & Emotions in Relationships