There are several kinds of honeymoon periods. If by honeymoon you mean the initial courtship phase, then yes. That will end. And the reason it will end is because of the novelty factor that can't be reproduced unless you go from one person to another or unless you have short-term memory loss. The novelty in courtship changes the brain temporarily and alters each partner's neurochemistry. It is intended to end because it is infatuation which is an addictive form of love. Having said that, partners can always approximate novelty by using eye gazing, saying and doing loving, admiring, adoring things especially into the eyes, and by including novelty in the relationship (adventure, travel, new activities, etc.).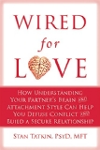 More About this Book
Wired for Love: How Understanding Your Partner's Brain and Attachment Style Can Help You Defuse Conflict and Build a Secure Relationship
"What the heck is my partner thinking?" is a common refrain in romantic relationships, and with good reason. Every person is wired for love differently, with different habits, needs, and reactions to conflict. The good news is that most people's minds work in predictable ways and respond well to security, attachment, and rituals, making it possible to actually neurologically prime the brain for greater love and fewer conflicts. Wired for Love is a complete insider's guide to understanding your partner's brain and enjoying a romantic relationship built on love and trust. Synthesizing research findings on how and why love lasts drawn from neuroscience, attachment theory, and emotion regulation, this book presents ten guiding principles that can improve any relationship. Strengthen your relationship by: Creating and maintaining a safe "couple bubble" Using morning and evening rituals to stay connected Learning to fight so that nobody loses Becoming the expert on what makes your partner feel loved By learning to use simple gestures and words, readers can learn to put out emotional fires and help their partners feel more safe and secure. The no-fault view of conflict in this book encourages readers to move past a "warring brain" mentality and toward a more cooperative "loving brain" understanding of the relationship. This book is essential reading for couples and others interested in understanding the complex dynamics at work behind love and trust in intimate relationships. While there's no doubt that love is an inexact science, if you can discover how you and your partner are wired differently, you can overcome your differences to create a lasting intimate connection.
A honeymoon phase in a relationship has to end. That passionate phase is actually quite stressful -- delicious and wonderful, but stressful, with its constantly heightened emotional state and the lack of sleep and the replacing food with sex. That shit can kill you!

So yeah, it goes away. Or, more accurately, it develops into something less maniacal and more sedate. Deeper. More meaningful.

Not to say the honeymoon phase isn't meaningful. I think it's really helpful (though not necessary) to have a blissful period to anchor your partnership. It builds a bond that motivates you to keep trying when it gets really hard.
Continue Learning about Feelings & Emotions in Relationships