What are healthy triglyceride levels?
Cardiovascular specialist Dr. Merle Myerson explains what the ideal, healthy levels of triglycerides should be. Watch Dr. Myerson's video for important tips and information about heart health.
Dr. Merle Myerson - What are healthy triglyceride levels?
Triglycerides are lipids (fats) that circulate in the bloodstream. Triglyceride measurements are usually taken when cholesterol levels are analyzed, after an overnight fast. The average fasting triglyceride level is 120 to 125 mg/dl. Levels above 209 mg/dl are associated with significant arterial aging, especially with plaque buildup along the artery wall.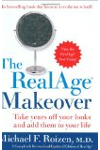 The normal level of triglycerides is 150 mg/dL. The risk of developing heart disease doubles when triglyceride levels are above 200. High levels of triglycerides are common in people who are overweight, who have diabetes or who have low high-density lipoprotein (HDL) levels.
Healthy triglyceride is less than 150 mg/dL.
Continue Learning about Fats
At 9 calories per gram, fats can add up quickly in your diet, yet experts recommend that you get only 7% of your calorie intake from fat. Fats also affect your cholesterol, and there are both good and bad fats. The best kind of fa...
ts are called unsaturated fats, and can be found in oils like olive and canola oils, nuts and seeds. These fats can help your body get rid of cholesterol. Saturated fats often have had hydrogen added to them to make them more solid. Other saturated fats are found in cream, butter and meats. They can raise your blood cholesterol. Its wise to learn which is which and check nutrition labels to make proper choices.
More