What fatty acids are essential?
Essential fatty acids are essential to the immune system because they aid in the production of prostaglandins that counter inflammation. Essential fatty acids are available in oils containing omega-3 (fish oils) and omega-6 (linolenic and gamma-linolenic (GLA), which is found in plant oils such as evening primrose, black currant, and borage.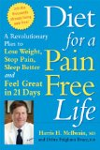 Officially, the only two essential fatty acids are linoleic acid (an omega-6 fat) and alphalinolenic acid (an omega-3 fat), but other fats are clearly beneficial. Although not considered essential because they can be formed from alphalinolenic acid, the longer-chain omega-3 fatty acids, such as eicosapentaenoic acid (EPA) and docosahexaneoic acid (DHA) found in fish, especially cold-water fish, such as salmon, mackerel, herring, and halibut, are gaining tremendous acceptance in the scientific community as vital components of good health. The role of the omega-9 oil oleic acid is also gaining recognition.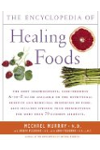 More About this Book
Encyclopedia of Healing Foods
From the bestselling authors of The Encyclopedia of Natural Medicine, the most comprehensive and practical guide available to the nutritional benefits and medicinal properties of virtually everything...
Essential fatty acids are necessary fats that humans cannot produce, and must be obtained through proper nutrition. These fats (which include linoleic and linolenic acid) are very important to hormone production, as well as cellular synthesis and integrity. An example of EFAs would be flaxseed oil.
We hear the term "essential fatty acids" tossed around, but what exactly does it mean? An essential fatty acid (EFA) is a fatty acid that your body cannot create from other fatty acids and thus is only accessible through diet. There are two types of EFA, both of which are polyunsaturated: alpha-linolenic (omega-3) and linoleic acid (omega-6).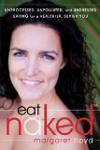 Two specific fatty acids are considered essential, because our bodies don't manufacture them and they must be obtained from food. Linoleic acid is an omega-6 fatty acid that we get ample amounts of in our diet. In fact, while we need to eat some linoleic acid, most of us consume far too much of it. The other essential fatty acid is alpha-linolenic acid, one of three omega-3 fatty acids. Alpha-linolenic acid is converted by the body into the two other omega-3 fatty acids: eicosapentaenoic acid (EPA) and docosahexaenoic acid (DHA).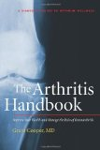 Continue Learning about Fats
At 9 calories per gram, fats can add up quickly in your diet, yet experts recommend that you get only 7% of your calorie intake from fat. Fats also affect your cholesterol, and there are both good and bad fats. The best kind of fa...
ts are called unsaturated fats, and can be found in oils like olive and canola oils, nuts and seeds. These fats can help your body get rid of cholesterol. Saturated fats often have had hydrogen added to them to make them more solid. Other saturated fats are found in cream, butter and meats. They can raise your blood cholesterol. Its wise to learn which is which and check nutrition labels to make proper choices.
More