Not all fat is bad. Good fats are liquid at room temperature, and bad fats are usually solid at room temperature. Watch this video to learn more about the differences between good fats and bad fats.



One of the key determinants of whether a fat is good or bad is its effect on cellular membranes and, as a result, the action of insulin. Membranes are made mostly of fatty acids. What determines the type of fatty acid present in the cell membrane is the type of fat you consume. A diet composed mostly of saturated fat, animal fatty acids, and trans fatty acids (from margarine, shortening, and other sources of hydrogenated vegetable oils), and high in cholesterol, results in membranes that are much less fluid in nature than the membranes in a person who consumes optimum levels of unsaturated fatty acids. Without a healthy membrane, cells lose their ability to hold water, vital nutrients, and electrolytes. They also lose their ability to communicate with other cells and be controlled by regulating hormones including insulin. Without the right type of fats in cell membranes, cells simply do not function properly Considerable evidence indicates that cell membrane dysfunction is a critical factor in the development of insulin resistance, obesity and diabetes. So it is critical to effective long-term weight management that you eat the right types of fats.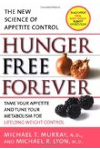 Continue Learning about Fats
At 9 calories per gram, fats can add up quickly in your diet, yet experts recommend that you get only 7% of your calorie intake from fat. Fats also affect your cholesterol, and there are both good and bad fats. The best kind of fa...
ts are called unsaturated fats, and can be found in oils like olive and canola oils, nuts and seeds. These fats can help your body get rid of cholesterol. Saturated fats often have had hydrogen added to them to make them more solid. Other saturated fats are found in cream, butter and meats. They can raise your blood cholesterol. Its wise to learn which is which and check nutrition labels to make proper choices.
More