Essential fatty acids (EFAs) promote proper brain functioning and hormone production and are necessary for nerve pulse transmission. They can lower cholesterol and triglyceride levels, reduce high blood pressure and improve the health of your skin and hair. The two types of EFAs are omega-3s and omega-6s.
Omega-3 fats: These healthy fats are found in salmon, flaxseed and walnut oils. Be sure to include them in your daily diet.
Omega-6 fats: These are useful fats that are found in legumes, nuts and seeds and oils such as sesame, soybean and grapeseed oil. Omega-6 fats are destroyed when oils are heated.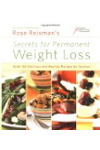 Continue Learning about Fats