What are some sources of good monounsaturated fat?
Sources of monounsaturated fatty acids include: Olive oil and canola oil, which are loaded with monounsaturated fats, so make these your staple oils. Other mono-rich foods include avocados, almonds, cashews, peanuts, and sesame seeds.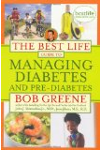 Olives and olive oil are a key source of monounsaturated fats. Avocados are another food rich in monounsaturated fats and high in fiber and potassium. Avocados are also one of the few dietary sources of vitamin E. If you wish to eat fat, an avocado is a good choice. Remember that one avocado can be as much as one third of your daily fat allowance, with nearly 20 grams of fat in each. For you aficionados, Florida avocados, although not as creamy tasting as California avocados, contain significantly less fat.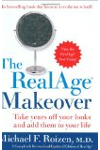 Some foods that contain monounsaturated fats include:
olive oil
canola oil
sunflower oil
high-oleic safflower oil
nuts
avocados
Eating monounsaturated fats in place of saturated fats and trans fats may lower your cholesterol, which is why "monos" are often called good fats. (Fatty meats and full-fat dairy foods are top sources of saturated fats; trans fats are found in some fried foods and packaged snack foods such as cookies and crackers.) Because of their beneficial effect on cholesterol, monounsaturated fats appear to promote heart health when eaten in moderation.
Continue Learning about Fats
At 9 calories per gram, fats can add up quickly in your diet, yet experts recommend that you get only 7% of your calorie intake from fat. Fats also affect your cholesterol, and there are both good and bad fats. The best kind of fa...
ts are called unsaturated fats, and can be found in oils like olive and canola oils, nuts and seeds. These fats can help your body get rid of cholesterol. Saturated fats often have had hydrogen added to them to make them more solid. Other saturated fats are found in cream, butter and meats. They can raise your blood cholesterol. Its wise to learn which is which and check nutrition labels to make proper choices.
More