The dietary fat profile that is linked to many diseases is an abundance of saturated fat and trans-fatty acids along with a relative insufficiency of monounsaturated and omega-3 fatty acids, as found in the typical American diet. Since dietary fat determines cell membrane composition, such a dietary pattern leads to reduced membrane fluidity, which in turn reduces insulin binding to receptors on cellular membranes and/or insulin action. Particularly harmful to cell membrane function are margarine, vegetable oil shortening, and other food containing trans-fatty acids and partially hydrogenated oils. These "unnatural" forms of fatty acid interfere with the body's ability to use essential fatty acids and are now linked to an increased risk of heart disease, diabetes, and cancer. Just the opposite effect is created by a diet high in monounsaturated fats and omega-3 fatty acids.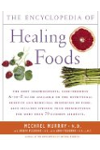 More About this Book
Encyclopedia of Healing Foods
From the bestselling authors of The Encyclopedia of Natural Medicine, the most comprehensive and practical guide available to the nutritional benefits and medicinal properties of virtually everything...
Continue Learning about Fats
At 9 calories per gram, fats can add up quickly in your diet, yet experts recommend that you get only 7% of your calorie intake from fat. Fats also affect your cholesterol, and there are both good and bad fats. The best kind of fa...
ts are called unsaturated fats, and can be found in oils like olive and canola oils, nuts and seeds. These fats can help your body get rid of cholesterol. Saturated fats often have had hydrogen added to them to make them more solid. Other saturated fats are found in cream, butter and meats. They can raise your blood cholesterol. Its wise to learn which is which and check nutrition labels to make proper choices.
More