Here is a list of oils and fats you want to minimize or avoid in your diet. The more saturated the fatty acid, the greater the detrimental effect on the total cholesterol and on the bad component called LDL.
saturated fats:
palmitic acid
stearic acid
myristic acid
lauric acid
partially hydrogenated oils
The principle holds that the saturated fats found in meats (particularly red meats) and dairy products such as butter can lead to heart disease, and should be reduced, whereas the liquid, unsaturated fats in vegetable oils, although just as densely caloric, aren't as harmful to health (although too much of any fat will make you fat).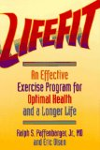 Bad fats generally include saturated fats (found in animal products), trans fats (found in hydrogenated and partially hydrogenated oils) and cholesterol (found in egg yolks, meats and dairy products). Even this general grouping, however, can be misleading: new research is finding that some saturated fats (like those found in coconut oil) may actually be good for you and that dietary cholesterol may not affect blood cholesterol as much as was once thought. The only fat that is universally accepted as bad is trans fat, and that's now been stripped out of most foods. "Bad" fats include trans fat (which comes from partially hydrogenated oils). They are dubbed bad fats because they are known to contribute to cardiovascular disease. This is why it is very important to reduce your consumption of these fats. If there is one fat I recommend avoiding as much as possible, it's hydrogenated fats. They have no value and do demonstrable harm.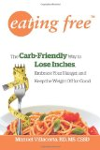 Continue Learning about Fats and Weight Loss