Parents must take the lead and demonstrate that joy and fulfillment come from peace and balance. You will only have your children under your roof for a short time, so cherish the opportunity to model rituals that promote tending to joy.

Food is a blessing, and mealtimes should be, too. No cell phones or technology allowed at the table. Take thirty minutes of uninterrupted time as a family. Use colorful china, cloth napkins, and say a prayer or observe a moment of silence showing gratitude for your food, the farmers, and the people gathered around the table. Share your day, but keep it light. Meals are not the time for discipline or judgment, but times to enjoy and support one another's presence.

Food preparation can be part of the blessing of mealtime as well, even if there's not time to participate in homemade creations every night. You must demonstrate balance in your family life. Playing and exercising as a family can be a fountain of joy. Put up a basketball hoop or badminton net in the backyard, and play with your family after dinner each night. Go for evening walks or bike together in your neighborhood after dinner. When we play we become vulnerable and open our lives to others, and joy flows both ways in and out.

No matter how stressful the day has been for children or parents, end the day on a positive note.

Don't neglect getting away from it all -- together. Invite your children to help research where to go on your family vacation. When you plan ahead it creates excitement and anticipation. It doesn't have to be expensive. Set aside an amount of money you can afford to spend, and have everyone explore where you can vacation for that amount of money. You will create lifetime memories of joy for your family. Vacations are also an opportunity for spiritual retreats in nature and for spending more time connecting with the Divine in order to fuel family joy.

Go to the beach and watch the waves together. Swim or wade in the ocean, in rivers, in lakes, streams, and springs. Listen, look, and feel the movement of the natural world.

Every day of your life you are creating everlasting memories for every member of your family. Wake up every morning with the clear intention to create joy in your family. Before you go to sleep at night, review your day with your family and make sure your family had some joy infused with the responsibilities and work. The family who experiences joy together stays together.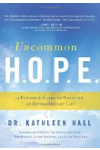 Continue Learning about Family Relationships