Most patients tolerate the facelift procedure well, with minimal discomfort postoperatively. Your surgeon will have given you numbing medications during the operation prior to beginning the surgery. You will need to recover in a place that is quiet, where you can rest with minimal distractions. For the first few days, it is important that you sleep on several pillows: this elevation of your head will help shorten the duration and severity of postoperative swelling. Your surgeon will prescribe you mild prescription pain medications, but you should not require much in the way of analgesics. Aspirin, ibuprofen and the like, should be avoided, as they pose a potential risk of increased bleeding. 10. How much does a face lift cost?
After facelift surgery you should expect some swelling and possibly some bruising, as well as some numbness on the cheeks where skin has been elevated. Facelift surgery is not generally too painful. Bandages are usually worn over the neck area and on the sides of the face where the skin has been sutured together. Sometimes there's a drain that's removed in the first few days, but sometimes drains are not needed. Bandages are usually worn with a Velcro garment to hold them in place for the first few days.
Following facelift or necklift surgery most patients have swelling and bruising for the first one to two weeks. After this time there may still be swelling in the face and neck which resolves with time. Many patients prefer to have time away from work for the first two to three weeks following facelift surgery.
Your post-operative recovery time of healing will depend on the extent of your facelift surgery. More extensive rhytidectomies such as subperiosteal midface lifts and full endoscopic brow lifts will take 6-8 weeks for swelling to mostly resolve. Drainage tubes are used for a couple of days along the lower face and neck to reduce fluid and blood accumulation. Also head dressing and bandages are used for 48 hours to reduce swelling. Patients may be placed on antibiotics, pain medications, and a small steroid taper to reduce pain and swelling and reduce infections. Ice compression and compression garments may also be useful for the first 72 hours.
Depending on the type of face-lift, your face-lift recovery may require you to stay overnight in hospital. After your surgery your face will be very swollen and you will feel drowsy from the anesthetic so it is important to arrange for someone to take you home.
Your head will be bandaged to help reduce swelling and bruising and a drainage tube may be inserted to prevent blood and fluid from collecting under the skin. You will experience some postoperative swelling, numbness, and skin discoloration for about two weeks. Your skin may also feel very dry and tight. Pain medication can be taken to make you feel more comfortable.
You will need to take it easy for at least a week after surgery and even get someone to help you with everyday activities such as cooking and cleaning as it will make your recovery easier. You will also need to take time off work.
You should be able to go out in public after two weeks as most of the swelling and bruising will have subsided after this period of time. However the length of recovery time will depend on the type of face-lift you have had. Full recovery can be expected to take up to six weeks.
You should be able to return to work after 10-14 days after a deep plane or mid-face lift. If you have had an endoscopic face-lift, thread face-lift or mini face-lift you may be able to return to work in as little as a day or two.
You should avoid showering or bathing until your surgeon says it is ok to ensure that the incisions and dressings are kept dry and to minimize the risk of infection. You should keep your head elevated for the first few days after surgery and try not to move too much to minimize swelling. You should also avoid blow-drying your hair, wearing earrings, drinking alcohol while you are recovering. Vigorous exercise, heavy housework and sexual activity should be avoided for at least the initial two weeks after surgery and saunas and steam rooms should be avoided for several months.
To ensure a speedy recovery make sure you follow your surgeon's instructions closely during this healing period. Contact your surgeon immediately if you notice any signs of infection or if you experience bleeding or a sudden increase in pain.
It is critically important to keep your head elevated above the level of your heart for three weeks following face-lift surgery. If you bend to pick up something only once, or turn over onto your face in your sleep, you could have bleeding. It might range from excess bruising to major collection (hematoma) that requires reoperation as an emergency. You'll know that the bleeding is serious if you have new severe pain, rapid swelling, and perhaps nausea. The skin may blister and bleed.
The next day, the surgeon will change your dressings and clean your wounds. A lighter dressing will be placed. Sometimes no dressing is needed by this time. You may shower on the following day.
After the face-lift you will look like a victim of assault and battery. You will be swollen and bruised beyond recognition. The swelling peaks at thirty-six to forty-eight hours and then begins to subside. The surgeon will remove some sutures five to seven days after surgery and the rest by two weeks. By ten days, you will be able to shop for groceries in the next county. By two weeks, your swelling and bruising will have settled down to the point where you can go about your business, with some camouflaging makeup.
Your swelling will continue to settle for months after surgery. While the swelling resolves, scarring starts up. It occurs not only in the incisions around the ears and chin, but also underneath the skin, in the interface between the lifted skin and the underlying tissue. Scarring increases and peaks at about three months, then takes the next nine months to settle. During this time the nerves will grow back, causing funny electric sensations in your cheeks. Small lumps are common and require massage. Your surgeon will see you in three weeks and then again three months after surgery. Additional visits may be scheduled at six months or a year.
During the months following surgery, you should wear cover-up on the incisions. A visit to an aesthetician for a makeup lesson is well worth the expense. Sunblock is crucial during the first year after your surgery.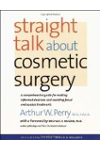 Continue Learning about Facelift Or Necklift