Not counting the crocodile variety, there are three different kinds of tears: basal, irritant, and emotional.

Basal tears keep our eyes lubricated, which is important in preventing damage by air currents and bits of floating debris.

Irritant tears (or reflex tears) are produced when the eyes are hit by wind or sand (or insects or rocks). Both basal and irritant tears have the same goal: protecting the eyes.

Emotional tears are secreted in moments of intense feeling – sometimes joy, but more often sorrow. They contain stress hormones as a way of getting rid of them. This may be one reason that crying is therapeutic when we're under a lot of stress.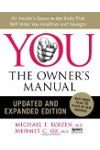 Continue Learning about Eye and Vision

The leading cause of blindness is an eye disease such as cataracts, glaucoma or macular degeneration. Each can be slowed or treated through regular eye exams. On a daily basis, doctors recommend wearing sunglasses to guard against ...
damage from the suns ultraviolet rays and using protective goggles during sports and certain household projects to protect against injury.
More