Certain gadgets can improve exercise results because they increase the fun factor, sasy Robin Miller, MD. Watch this video to learn what device she owns and loves.
One of the keys is to do something you enjoy doing. If you like to watch television, add some exercise as you watch your favorite TV program. If you get up and exercise during the commercial breaks of a one hour TV show, you can get 15 minutes of exercise and still be able to watch your show. You can also ride a stationary bicycle or walk on the treadmill as you watch TV. If you like to dance, turn on some music and dance to burn calories. Other options include purposefully adding physical activity into your day like parking your car further from the door to wherever you are going or carrying one grocery bag at a time from the car into the house.
If you're going to exercise—and it's a good idea, for health as well as weight loss—then for goodness' sake, pick an activity you enjoy. There are as many types of exercise as there are ice-cream flavors, so there's no reason to settle for vanilla when what you really want is strawberry. When you pick a physical activity you enjoy, then you're not really "exercising." You're playing. Think outside the box and expand your definition of what exercise can be—gardening, boxing, cross-country skiing—and you may actually begin to look forward to "playtime."

Here are some make-exercise-fun tips:

1. When deciding on an exercise routine, think outside the box.

2. Approach exercise the way a child would—what would be fun?

3. Try an activity that's always intrigued you—fencing, cardio kickboxing, rock climbing.

4. Join a local walking or hiking group. You'll gain companionship as you burn calories.

5. If you dislike gyms, work out at home. Amass a library of fitness DVDs and podcasts or turn on a fitness channel on TV.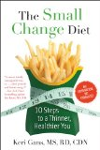 There are several ways to make exercise fun. If you have children, head to your local park or even your back yard. Set up cones, kick balls, create an obstacle course and just move. Use park benches to do dips, lunges and step ups. Plan on meeting a friend for a walk in your neighborhood. Walk to the first mailbox, jog to the next, then drop down for 10 pushups, and so on.
Need to stay indoors for your workout? Grab a deck of playing cards and find 8 square feet of room. Pick a card and do the following:
Even Cards: Upper body exercise (number of reps = number on card)
Odd Cards: Lower body exercise (number of reps= number on card)
Face Cards: Abdominal exercise (20 reps)
Moving and making fitness fun is not hard. For more ideas on how to think outside the box with your exercise, check out the videos below for some ideas.
http://www.youtube.com/watch?v=14nh6MreUv8&feature=player_detailpage
http://www.youtube.com/watch?v=FHDNWMdE5Ds&feature=player_detailpage
Take a look at kids and the way they approach active play - They skip down the street, run from place to place, and divert their attention to climb any raised surface along their path. They're eager to ride a bike, scoot on a scooter, swim for hours at a time all in the name of play.
At some point in life we begin to look at exercise as a chore, and forget how good it makes us feel. We look at it as a task we have to do rather than want to do and begin anticipating it with dread and anxiety.
The key to making exercise fun is to do fun exercise!
Start simple - Walk with a friend. Making a regular date with someone you want to catch up with is a great way to get exercise and stay connected.
Invest in a bicycle and explore the outdoors. Getting outside for a ride is both stimulating and invigorating and will keep your mind off the fact that you're exercising. Explore different paths and neighborhoods and you'll learn more about where you live and get fit while doing so.
Sign up for a dance class. You'll meet new people while keeping your mind and body active - It's a mindful task keeping track of all those steps - and perhaps you'll find you have rhythm to boot.
If you find you enjoy dance and want to try something super aerobic, try Zumba. Zumba has become a national hit sensation because it's lively and exciting, and very fun to do.
If you like to swim, but get bored with laps, join a water aerobics class. It'll bring back the play of being in the water and is a fabulous, low impact way to build muscle and tone.
Jump on a trampoline. Trampoline's are great for getting a full body workout, while bringing back that feeling of flying and weightlessness we strived for as children.
There is no reason that exercise should be boring, you just need to get creative and remember to play.
Exercise should not be considered work or an inconvenience. Exercise should be fun and enriching; there are several ways to be sure that it is:
Make it playful, like participating in a sport or a game such as recreational softball, basketball or soccer. Help your children increase activity by playing catch or other games such as tag.
Add a friend to your exercise programming. Taking walks or joining a sport with your spouse or friend can be added benefit.
Group exercise will bring many people together in a fun environment.
Listen to music or audio books while exercising.
Be adventurous; try new activities, such as hiking, yoga, pilates, or exercising at unique places such as playgrounds or parks.
Don't stress about weight loss, enjoy exercise and the weight will eventually come off.
The way one can make fitness fun is by incorporating activities that are enjoyable and will help motivate one to stay on track with individual fitness goals. Excellent fun examples are bike riding, hiking, skiing, and swimming.
Exercise can be fun in a variety of ways. You can play your favorite sport. You can participate in your favorite exercise class. My favorite exercise class is kickboxing. There are some dance classes you can go to. Being able to dance is not a requirement but having fun burning calories is! Classes such as Zumba and Hip Hop Abs are great classes to have fun burning calories. I can't dance a lick and I love them!
Other ways of making fitness fun include working out with friends and making fitness a competition. An example is making fitness a card game. Make each face card a different exercise and see which of you can do the most.
If the sheer idea of spending 30 minutes on the elliptical machine or treadmill induces feelings of boredom, monotony, and/or fear, then by all means, skip those options. There are a myriad of activities that burn calories, build strength, and improve overall cardiorespiratory fitness that cater to those individuals looking to have fun. Interval training is a very affective approach for those who like to mix things up a bit and need a change in their routine. Other things you can try include: signing up for a 5K (or longer if you're up for it), joining a sports team, trying the exercise classes at your gym, finding a workout partner, or renting/buying exercise DVDs. Just remember, if you don't enjoy your exercise regimen, it's unlikely that you will stick with it. So find what works for you and continue to mix things up.
Why not enlist an exercise buddy – your best friend, your significant other, your mother, your teenager – and plan regular exercise together. Maybe you will want to join the same gym and agree to meet at certain times, or simply get up earlier in order to meet and go for a run together. You'll be much less likely to skip a session if you have made a commitment to your exercise buddy!

Beyond this, remember that plenty of athletic activities are a great deal of fun and they count as excellent forms of exercise as well. I play squash, and I enjoy cross-country cycling. Believe me, neither of those activities is boring.

You might also want to join a class. You could try kick-boxing, ballroom dancing, adult ballet or tap, yoga, or karate. Another plan is to join a group such as the ones that power walk around suburban malls.

Finally, just leave the dishes in the sink and get out into the backyard with the kids or grandkids. Kick a soccer ball around, play tag, play badminton. You'll be getting fresh air, having fun with the children, and getting exercise all at the same time.
Continue Learning about Everyday Activities & Fitness