If you are using a pedometer or step counter to track how much you move throughout the day, you might be surprised how quickly your movements can accumulate. Health authorities recommend 10,000 steps a day, but even 5,000 is a good goal.
The average adult will take about 100 steps in a minute puttering around in nonvigorous activities. (More vigorous effort, incidentally, increases the number of steps per minute.) To achieve a minimum of an hour a day of puttering around, then, one needs to take about 6,000 steps. (Japanese researchers call for a minimum of 10,000 steps daily for optimal health; at a leisurely level of effort, this 10,000 steps amounts to about an hour and a half a day.) If you have the time, this amount of activity will provide significant health benefits.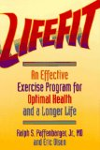 10,000 steps per day. How far is 10,000 steps anyway? The average person's stride length is approximately 2.5 feet long. That means it takes just over 2,000 steps to walk one mile, and 10,000 steps is close to 5 miles.
Current guidelines suggest you should strive for 10,000 steps per day. 10,000 steps equate to approximately 5 miles. However, your personal health, wellness, and fitness goals should play a factor in determining how many steps you strive for each day. For example, youth and adolescents should strive for a minimum of one hour of physical activity per day and oftentimes easily exceed 10,000 steps. Conversely, if you're currently sedentary or have a chronic disease such as heart disease or diabetes, slowly work your way up to 10,000 steps.
10,000 steps a day is recommended for most days, however there are other exercises that can bring this number down. If you are riding a bike for 30 minutes your steps can be reduced by up to 5000 steps. Cardio classes such as Zumba or kickboxing can also make you exempt from about 5000 steps. Swimming laps is a high calorie burn exercise that you can do for one hour and eliminate up to 7000 of those 10,000 steps. The important thing to do is to move that body and on the days you cannot get to a class or on a bike, be sure and get in those 10,000 steps.
In general 10,000 steps is a great bench mark. You may find it more convenient measuring in time vs. steps. A 30 minute or more walk per day, while changing walking speeds, will produce more quality steps and an efficient workout.
If you are reasonably healthy, 10,000 steps a day is a good goal for you. It is the equivalent of walking about five miles per day. (I say about because the actual distance depends on your stride.) You certainly don't have to take all those steps at once, but accumulate them over the course of the day. Walking around the grocery store, climbing stairs, walking the dog—the steps you take add up.

Ten thousand steps a day may not be feasible if you have arthritis, heart failure, or other health issues.

No one is saying you must hit this target every single day. But if you have a day or two in a row with much lower numbers, consider pushing yourself harder during the next few days.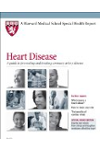 Continue Learning about Everyday Activities & Fitness