"Designer" estrogen replacement drugs are estrogen-like compounds that promise to retard bone loss and arterial aging but not to pose a risk of uterine or breast cancer.

The subject of estrogen and estrogen receptors is a complicated one, and many types of estrogen receptors that have been identified so far. For the purposes of our discussion, there are three that I consider important to understand. For simplicity's sake I will call them estrogen-1 (E1), estrogen-2 (E2), and estrogen-3 (E3) receptors. Let's assume that E1 receptors are located in breast and uterine tissue and are linked to the development of female traits such as breast enlargement, menstruation, and a high-pitched voice. The interaction between estrogen and the E1 receptors appears to promote breast, ovarian, and uterine cancers, apparently by initiating tissue growth. Estrogen-2 receptors are linked to the cardiovascular system, and in test-tube studies, these receptors have made it possible for estrogen to have a protective cardiovascular effect. Finally, E3 receptors allow bones to strengthen.

These new drugs will be designed to target the E2 (estrogen-2) and E3 (estrogen-3) receptors, providing both cardiovascular and bone-strengthening benefits, while at the same time overlooking the E1 (estrogen-1) receptors, preventing the kind of overexposure to estrogen that increases the risk of cancer. Since these drugs will not cause the development of breast tissue or have other "feminizing" effects, men may also be able to take them.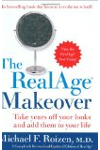 Continue Learning about Estrogen