Randomized studies have been done to assess the effect of estrogen on arterial aging—preventing strokes, heart attacks, and memory loss. The largest and most publicized was the Women's Health Initiative. To many people's surprise, the studies showed an increase in heart attacks and strokes soon after starting therapy, mainly, in our opinion, because the estrogen and progestin had a clotting effect in leg veins and critical arteries.

It turned out that there were problems with the studies, however: First, nobody was prescribed 162 milligrams of aspirin to reduce the clotting effect.

Second, the progestin studied in the Women's Health Initiative was one that has been shown subsequently to counter estrogen's positive cardiovascular effects.

And third, the studies enrolled women who had not previously used hormone therapy, were usually more than 15 years post-menopause, and had no symptoms that warranted starting treatment. (Women with significant menopausal symptoms were excluded from studies.)

In recent years, HT formulations have evolved and can now be obtained with new substances and in much lower doses than previously available. So they're safer and better tolerated, though they still have some side effects.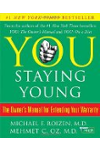 Continue Learning about Estrogen