Molds are widespread in the environment and are common causes of severe allergies and asthma. Molds are a primitive type of plant. Their spores are similar in size to pollen grains. Some common molds are visible, such as the blue mold that grows on stale bread and cheese or the black mildew between your bathroom tiles. Molds grow inside homes wherever it is moist, such as in damp basements and around leaky plumbing. Like pollen grains, the mold spores themselves are microscopic so most molds cannot be seen. But you can smell them! Thus, a nonallergic person knows when he is entering a room with mildew because of the musty smell. The person with allergic rhinitis, however, will not only smell it, but will feel like the inside of his nose is being tickled.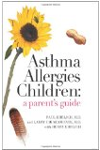 More About this Book
Asthma Allergies Children: A Parent's Guide
Asthma and allergies are at epidemic proportions. It doesn't have to be that way. Two experienced pediatric allergists tell everything a conscientious parent needs to know about these conditions,...
Continue Learning about Environmental Allergies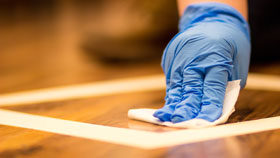 With environmental allergies, reducing your exposure to whatever is irritating you is key. Some people are allergic to household cleaners such as laundry detergent, hence the many varieties of mild detergent. With common irritants ...
like mold and dust, a cleaning routine can help. Reduce mold by removing houseplants, using a dehumidifier, avoiding carpet in the bathroom and cleaning indoor trash cans and shower curtains with a mix of water and chlorine bleach. Reduce dust by replacing carpets with wood or linoleum, removing drapes and feather pillows, regularly vacuuming soft furniture and floors, and washing bedding weekly.
More