Multiple chemical sensitivity (MCS) may activate your children's plain old allergies in the event you renovate your home, or if your child's school is going to be renovated.

I therefore advise that:
Children be isolated from renovation activity, especially during the demolition phase of construction.
When the old materials are stripped out, the exposed areas be inspected for water damage, and that all areas be thoroughly swept for vermin residue, dust, and so forth.
Your architect incorporate the requisite specifications for healthy air exchange.
Any central heating and cooling system be easy to maintain and clean, to discourage buildup of viruses and toxic bacteria.
If your child's school is planning an overhaul, consult with school officials to ensure that the children's health is provided for.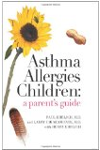 More About this Book
Asthma Allergies Children: A Parent's Guide
Asthma and allergies are at epidemic proportions. It doesn't have to be that way. Two experienced pediatric allergists tell everything a conscientious parent needs to know about these conditions,...
Continue Learning about Environmental Allergies