MCS (multiple chemical sensitivity) seems to be a problem for the middle-aged, not for children. People are more likely to encounter it when they change jobs or move to a new workplace than their kids are. Still, whether the worry is chemicals or such proven allergens as molds and mouse droppings, there is always a chance that they will activate their children's plain old allergies in the event they renovate their homes, or if a child's school is going to be renovated.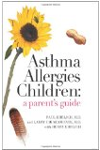 More About this Book
Asthma Allergies Children: A Parent's Guide
Asthma and allergies are at epidemic proportions. It doesn't have to be that way. Two experienced pediatric allergists tell everything a conscientious parent needs to know about these conditions,...
Continue Learning about Environmental Allergies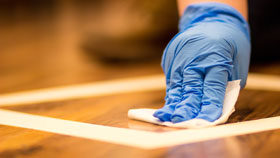 With environmental allergies, reducing your exposure to whatever is irritating you is key. Some people are allergic to household cleaners such as laundry detergent, hence the many varieties of mild detergent. With common irritants ...
like mold and dust, a cleaning routine can help. Reduce mold by removing houseplants, using a dehumidifier, avoiding carpet in the bathroom and cleaning indoor trash cans and shower curtains with a mix of water and chlorine bleach. Reduce dust by replacing carpets with wood or linoleum, removing drapes and feather pillows, regularly vacuuming soft furniture and floors, and washing bedding weekly.
More