There are a number of transurethral procedures your doctor might consider like laser prostatectomy, microwave prostatectomy, and electrovaporization. These procedures can remove some of the inside tissues of the prostate using various technologies to relieve inflammation and reduce symptoms associated with BPH.

In general, these are outpatient, simple procedures, and your urologist can help you choose the one that will best alleviate your symptoms. Downside: these procedures may need to be repeated, and in case you haven't translated transurethral yet, then realize that an instrument's gotta go into a hole that's used to letting urine out.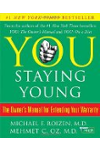 In Europe, the use of alpha-blockers to treat benign prostatic hyperplasia (BPH) or enlarged prostate has increased, especially since the introduction of tamsulosin, which is easier to take and has fewer side effects. (In the United States, alpha-blockers already make up 85% of prescriptions for benign prostatic hyperplasia (BPH)).

Doctors, especially in Germany and France, prescribe plant (herbal) extracts -- usually saw palmetto -- more commonly than in the United States. Finasteride use has remained fairly constant. Transurethral resection of the prostate (TURP) is the most commonly used surgical treatment -- in both the United States and Europe. Minimally invasive techniques, which make up about 6% to 9% of surgeries, are not yet readily performed on either continent, but evidence is accumulating and techniques are being developed that may change this.
Medication is often prescribed as initial treatment for benign prostatic hyperplasia, BPH for short. Other possible options for an enlarged prostate include aspirin and saw palmetto. Watch Dr. Oz discuss treatments for BPH.



There are several treatment options for BPH available and symptoms should be evaluated as soon as possible. Some degree of BPH is almost always present if a man gets old enough, but a combination of medications and lifestyle changes helps keep the symptoms manageable. In some cases, BPH can convert into prostate cancer, so all cases should be evaluated by an urologist and followed periodically. The earlier that any cancer is found, the more easily and completely it can be treated and the better their prognosis.
Although 50% to 60% of men with benign prostatic hyperplasia (BPH), or prostate enlargement, may never develop any symptoms, others find that BPH can make life miserable and seek treatment. Thankfully, patients and their physicians have several medications from which to choose, so if one doesn't do the trick, another can be prescribed. And thanks to some refinements, surgical treatments are more effective and have fewer side effects than ever before.
Depending on the symptoms and severity, multiple treatment options exist:
Watch and Wait: This is a feasible and desirable strategy for men with relatively mild symptoms with no significant effect on quality of life, drug sensitivities, or when surgery presents undue risk. Often this is only a temporary option because the prostate will continue to grow and more advanced treatment will become necessary.
Medication Therapy: This treatment option requires a man to take medication for the remainder of his life. Some common medications include: Avodart, Proscar, Cardura and Flomax.
Surgical Interventions: A Transurethral Resection of the Prostate (TURP) is done in a hospital or out-patient setting using general anesthesia and is considered the standard treatment for BPH. It involves the insertion of a camera through the urethra and the removal of pieces of the overgrown gland using electricity. This procedure takes about 90 minutes and the patient may be discharged on the day of or day after.
Non-Surgical Procedures: Minimally invasive procedures focus high energy on the overgrown tissue, with each therapy using a different type of energy or a unique way of administering it. Lasers, microwaves, radio frequency waves, and ultrasound are energy forms which can be directed at the prostate by entering the urethra with a cystoscope or similar instrument. Patients are typically discharged on the same day and experience less discomfort urinating and a quicker return to daily activities than with surgery.
Learn more about BPH and treatment options at http://www.roboticoncology.com/benign-prostatic-hyperplasia/.
Continue Learning about Enlarged Prostate Treatment