Carbohydrates serve as the body's main source of calories or energy and should comprise 50 to 60 percent of your total caloric intake. Most of your carbohydrates should be eaten as beans, vegetables, fruits and whole grains.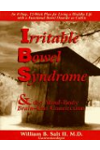 Continue Learning about Energy Boosters

Do your energy levels dip during the day? From food and drinks to exercises and vitamins, we've got the causes and treatments that can help you boost and maintain your energy all day.