Did you know that the term calorie refers to the measure energy found in food that our body will obtain? A calorie can be thought of as a unit of food energy. There are 3 sources of calories (or energy), which are also known as macronutrients: carbohydrates, protein, and fat.

Of these three, carbohydrates are the body's preferred source of energy. Carbohydrates break down into glucose, which is an immediate source of energy especially for the brain and muscles. The macronutrient proportions recommended for general, healthy diet are: 45-65% of energy (or calories) from carbohydrates, 10-20% of energy (or calories) from protein and 20-35% of energy (or calories) from fat.

Micronutrients, also known as vitamins and minerals, are also needed to support a healthy body. In order to fuel your metabolism and maintain a healthy body, macronutrients and micronutrients should be consumed through the foods you eat. This can be done by eating a nutrient-dense diet that includes plenty of fruits and vegetables, whole grains, a variety of lean proteins, and low fat dairy or dairy alternatives.
Carbohydrates serve as the body's main source of calories or energy and should comprise 50 to 60 percent of your total caloric intake. Most of your carbohydrates should be eaten as beans, vegetables, fruits and whole grains.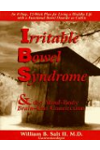 Continue Learning about Energy Boosters

Do your energy levels dip during the day? From food and drinks to exercises and vitamins, we've got the causes and treatments that can help you boost and maintain your energy all day.