When we use our muscles, we use nutrients. Therefore, one of the ways the muscles get more energy is for the arteries to dilate. When the arteries to your muscles can't dilate, the muscles feel acutely tired and sore. Thus, you can't do as much. You feel and are older. (This sapping of energy occurs even in passive smokers, people who don't smoke but are exposed to secondhand smoke.) Even if you smoke only five cigarettes a day, the ability of your arteries to dilate is only 50 percent of those never exposed to tobacco smoke.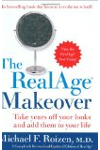 Continue Learning about Energy Boosters

Do your energy levels dip during the day? From food and drinks to exercises and vitamins, we've got the causes and treatments that can help you boost and maintain your energy all day.