Follicle-stimulating hormone or FSH is a hormone produced by the pituitary gland that, among other roles, stimulates production of eggs in women. Watch the animation to learn more about FSH and ovulation.



Follicle-stimulating hormone (FSH) is produced in the pituitary gland to control reproductive functions in both men and women. In women, FSH stimulates the growth of ovarian follicles and the production of estradiol during the first half of the menstrual cycle. FSH levels increase after menopause. In men, FSH is what stimulates the production of sperm and semen.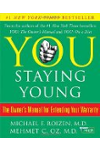 Continue Learning about Endocrine System
Your endocrine system works with your nervous system to control important bodily functions. The endocrine systems responsibilities include regulating growth, sexual development and function, metabolism and mood. The endocrine syst...
em also helps give your body the energy it needs to function properly. Endocrine glands secrete hormones into the bloodstream. Hormones are considered chemical messengers, coordinating your body by transferring information from one set of cells to another. Your endocrine system health can be affected by hormone imbalances resulting from impaired glands. A hormone imbalance can cause problems with bodily growth, sexual development, metabolism and other bodily functions. Endocrine system diseases or conditions include diabetes, growth disorders and osteoporosis.
More