As the testosterone level gets lower the libido or sex drive drops, and fatigue is common. Depression can happen, perhaps as a result of these unwanted changes. When low sex drive and fatigue happen in men, it is worthwhile to check a blood level of testosterone.
The libido can be greatly helped by giving testosterone treatment. Testosterone is important for maintaining muscles, so as levels of this much-needed male hormone decrease, there may be a drop in muscle size and strength. There can also be hair loss, irritability, and forgetfulness.
Low testosterone levels can also lead to osteoporosis, which is thinning of the bones. Osteoporosis is more famous as a disease in women , but in fact, 20 to 25 percent of cases happen in men. Low testosterone levels are common in osteoporosis in men.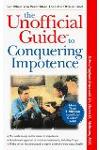 More About this Book
Unofficial Guide to Impotence
The Unofficial Guide to Conquering Impotence delivers the inside scoop on impotence: the truth about Viagra, what treatments really work, and how lifestyle changes can aid in conquering...
Continue Learning about Endocrine System
Your endocrine system works with your nervous system to control important bodily functions. The endocrine systems responsibilities include regulating growth, sexual development and function, metabolism and mood. The endocrine syst...
em also helps give your body the energy it needs to function properly. Endocrine glands secrete hormones into the bloodstream. Hormones are considered chemical messengers, coordinating your body by transferring information from one set of cells to another. Your endocrine system health can be affected by hormone imbalances resulting from impaired glands. A hormone imbalance can cause problems with bodily growth, sexual development, metabolism and other bodily functions. Endocrine system diseases or conditions include diabetes, growth disorders and osteoporosis.
More