Although estrogens are thought of as female sex hormones and androgens are considered male hormones, both men and women make hormones in both groups, with different ratios depending on gender. For example, women make less than 10 percent of the amount of testosterone that men make. Testosterone is important in women for muscle and bone strength, and also for maintaining a healthy sex drive. Estrogen may play an important role in preventing heart disease in men. Younger men generally have higher levels of testosterone and lower levels of estrogen. With aging, estrogen levels often increase and testosterone levels decrease. This can lead to an increased risk of heart attacks, strokes, prostate enlargement, and prostate cancer in older men.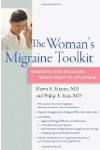 Continue Learning about Endocrine System
Your endocrine system works with your nervous system to control important bodily functions. The endocrine systems responsibilities include regulating growth, sexual development and function, metabolism and mood. The endocrine syst...
em also helps give your body the energy it needs to function properly. Endocrine glands secrete hormones into the bloodstream. Hormones are considered chemical messengers, coordinating your body by transferring information from one set of cells to another. Your endocrine system health can be affected by hormone imbalances resulting from impaired glands. A hormone imbalance can cause problems with bodily growth, sexual development, metabolism and other bodily functions. Endocrine system diseases or conditions include diabetes, growth disorders and osteoporosis.
More