Hormone therapy comes in a variety of delivery methods, including pills, patches, gels, and vaginal creams.

In the cycle method (where you still get a monthly period), you take estrogen continuously for three weeks a month and add progestin for 12 days of the month. (Newer preparations are available that cycle every three months or even every two years, so you have less-frequent periods.)

With continuous dosing, you take both hormones daily, often in one combined pill. Irregular bleeding is common when starting this—and indicates not quite enough hormone.

Women who prefer not to take pills can apply patches to their thighs or abdomen or use an estrogen gel or cream; some patches contain estrogen and progestin, but many patches, as well as the gels and creams, are estrogen-only, and you will need additional progesterone pills to protect the uterus. Compounded bioidenticals are usually delivered in a cream. Some data show that gels and creams are safer and give benefits, but the research isn't solid enough to insist on this approach to our family members.

Whatever the delivery method, it's best to try something that lives for a short time in your body, so that if you have negative side effects, you can stop or lessen your dose. One benefit of using a compounded product is that you can really control the dosing by starting low and moving up. Shots and implants, by contrast, aren't great to start with because once they're in your system, they can't be taken out until the cycle has ended.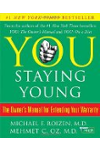 Continue Learning about Endocrine System