A serious allergic reaction to cabergoline (Dostinex) may include hives, breathing difficulty or swelling in the face, lips, throat or tongue. If you experience any of these symptoms, seek emergency medical treatment or call 911. Side effects requiring medical attention may include fainting or feeling lightheaded and coughing or difficulty in breathing. Less serious side effects of cabergoline include:
constipation
dizziness
drowsiness
headaches
hot flashes
nausea
nervousness
numbness
stomach pain
tingling
vomiting
Common side effects include abdominal pain and vertigo. Rare side effects include:
changes in vision
difficulty with concentration
loss of appetite
fast heartbeat
weight change
Some side effects may not have been reported. Contact your doctor about any side effects you are having while using cabergoline.
Continue Learning about Endocrine-Metabolic Agent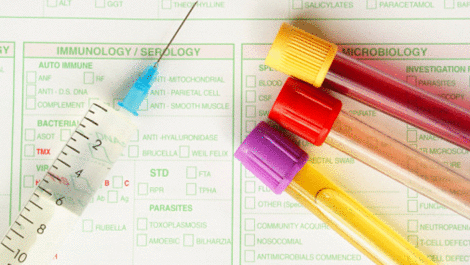 Endocrine drugs treat endocrine problems and disorders such as hormone production, thyroid disorders an diabetes.