Common side effects: abdominal pain; light vaginal bleeding; hot flashes; cough; vision changes; vomiting; diarrhea; mood swings; fever; irritation, itching or swelling at the injection site; redness, bruising or pain at the implantation site; headaches, weight gain, breast growth and tenderness. Some of the side effects of histrelin may be serious. Call your doctor right away if you experience any of the serious side effects of histrelin: severe pain, bleeding, redness or swelling at the implantation site; migraines; mood swings; nosebleeds; severe menstrual pain; heavy or prolonged menstrual periods or spotting; persistent, severe redness or itching; flu-like symptoms; rapid heartbeat; loss of consciousness or flushing.
Some people may have an allergic reaction to histrelin. Seek emergency medical treatment immediately or call 911 if you have any of the symptoms of a severe allergic reaction to histrelin: hives; rash; itching; along with difficulty breathing; tight feeling in the chest; swelling of the face, mouth, lips, eyes, tongue or throat. Histrelin has also been found to cause liver damage, increase risk of heart attack in men and increase risk of developing diabetes.
Continue Learning about Endocrine-Metabolic Agent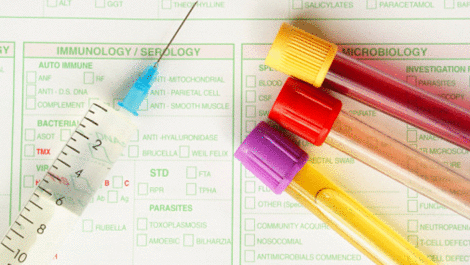 Endocrine drugs treat endocrine problems and disorders such as hormone production, thyroid disorders an diabetes.