You should know that certain medical conditions can interact with chorionic gonadotropin in an adverse way. Let your doctor know if you have epilepsy, asthma, tumors that affect your sex hormones, prostate cancer, an active blood clot, brain lesions, ovarian cysts or enlarged ovaries, uterine fibroids, an enlarged pituitary gland, or bleeding in the reproductive or urinary systems. Additionally, if you have heart or kidney dysfunctions, migraine headaches or polycystic ovarian syndrome, you will need to discuss these conditions before taking chorionic gonadotropin. If you want to become pregnant in the near future, or if you are nursing a baby at the present time, you need to discuss using chorionic gonadotropin with your doctor. Any herbal, over-the-counter medications, prescription drugs, or diet products should be discussed with your doctor before using chorionic gonadotropin. Discuss any known allergies to medications that you have, particularly to any ingredient in this drug. If you are self-administering chorionic gonadotropin, do not use it if it has particles floating in it, if the vial is damaged in any way, or if the contents are discolored. When administering chorionic gonadotropin, you need to be careful to avoid contaminating the needle and causing infection. Wash your hands with soap and water before handling your syringe. Wipe the area to be injected with an alcohol wipe. Inject the medication as you were taught by your healthcare professional. Properly throw away used syringes and never let children handle or play with them. Before being prescribed this drug, women will need to have a complete gynecological examination.
Continue Learning about Endocrine-Metabolic Agent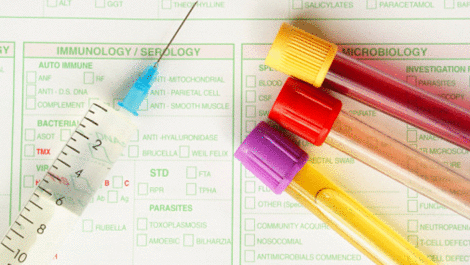 Endocrine drugs treat endocrine problems and disorders such as hormone production, thyroid disorders an diabetes.