Glucagon can be used to treat cases of hypoglycemia. The following are basic instructions on how to inject glucagon during a diabetes emergency:
A glucagon kit has a syringe filled with diluting fluid and abottle of powdered glucagon. You must mix the diluting fluid with the powder immediately before it is to be injected. The instructions for mixing and injecting glucagon are included in the kit.
Inject glucagon into the buttock, arm or thigh.
Turn the person on his or her side so if there is vomiting heor she will not choke.
Feed the person with appropriate carbohydrate immediately when he or she wakes up and is able to swallow. Start with nondiet soda, juice, glucose tablets or gels, and then additional carbohydrate.
Check blood glucose. If the person does not wake up within 15 minutes, call for an ambulance. The dose may be repeated.
Always call your provider and emergency personnel when a severe reaction occurs in order for help to arrive and appropriate care to be administered. Ask for instructions on emergency procedures when you get the prescription. Read the instructions that come with the glucagon and share them with friends, family and coworkers.
Glucagon is emergency medication used to treat severe hypoglycemia (very low blood glucose). If you have type 1 diabetes and use insulin, you must:
Always have a glucagon kit on hand. A kit contains the glucagon medicine (a powder and a liquid, to be mixed together when needed), a syringe to inject it with, and instructions. You might want to leave kits in several places—home, work, school, etc. Store kits at room temperature. (Don't leave a kit in a hot car, for example.)
Keep it current. Check the date on each kit and replace it when necessary. Don't use glucagon that's past its expiration date.
Share information about glucagon with the people who live, work and study with you. Review why, when and how to use glucagon. Help them practice mixing and injecting glucagon according to the instructions.
Know where the glucagon kit is stored. A kit contains the glucagon medicine (a powder and a liquid, to be mixed together when needed), a syringe to inject it with, and instructions.
Practice mixing and injecting glucagon following the instructions in the kit. (Use an orange for the shots.)
Be prepared to give a glucagon shot even if you're not comfortable doing so.
Glucagon is a hormone produced by the pancreas. This hormone elevates blood glucose levels-so it can be injected to treat extreme cases of low blood glucose levels-or hypoglycemia-which is a common complication of type 1 diabetes. If you take insulin-you should always have a glucagon kit available. Keep one at home and other places you frequent.
Continue Learning about Endocrine-Metabolic Agent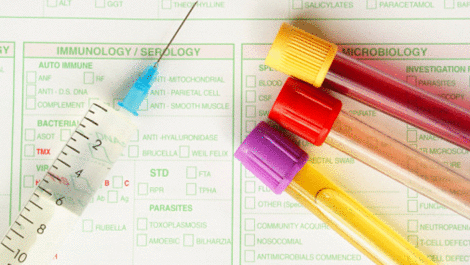 Endocrine drugs treat endocrine problems and disorders such as hormone production, thyroid disorders an diabetes.