Ironically, though, the unconscious mind's principal emotional or psychological survival strategy can be a significant cause of health problems: It suppresses the hurtful thought, belief, feeling, or emotion from coming to conscious awareness, so that we won't have to reexperience the pain we originally felt. To offer a common example, nearly everyone grows up getting the clear message that it's not okay to feel or express certain emotions, such as anger. If you cry out of anger or frustration as a child, an impatient parent may yell at you to "shut up!"; a teacher may make you stand in the corner; or your classmates may tease you. As these incidents are repeated over time, we learn - our unconscious mind is programmed - to suppress our anger because we don't like to be yelled at, punished, or ridiculed; these things cause us pain. The unconscious mind also often buries our traumatic memory of the original incidents that led to the programming - in this case, with parents, teachers, and classmates - because these recollections, too, would cause us pain.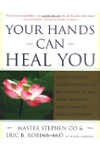 Continue Learning about Emotional Health
How well you handle stress, anger, relationships, work, family life-it all factors into your emotional health. Finding balance in life-as well as peace of mind-helps us cope with life's ups and downs. Take time to explore new ways ...
to find stress relief, and to release anxiety, and unhappiness. Counseling can help-as can a gratitude journal.
More