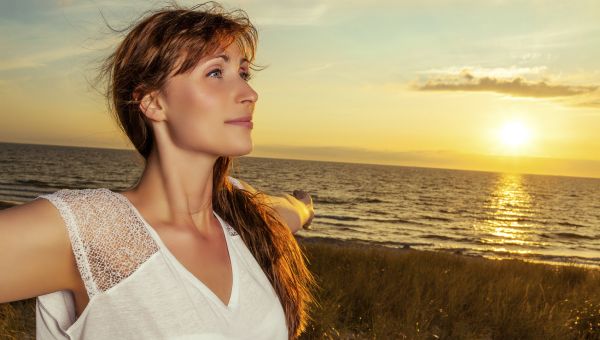 You Gotta Have Hope
Are you a hopeful person? If not, here's a great way to put the stars back in your eyes: Make a New Year's resolution. (It's not too late!)
A psychology study proved that setting an achievable goal, devising strategies for working toward it, and believing in your ability to achieve it does something amazing. These simple acts make you more hopeful.
Faith Helps Motivate
When people underwent eight sessions of "hope therapy," a program designed to build goal-seeking skills, they came out much happier on the other end. Not only were they more hopeful, but also they became more positive thinkers, experienced less anxiety, and had better self-esteem.
A New Approach
Perhaps the most groundbreaking aspect of the study was that rather than focusing on problems—as psychotherapy often does—the sessions taught people to focus on goals, strengths, and skills instead. Need help being more resilient? Try these tips for achieving life's most important goal: happiness.
How well you handle stress, anger, relationships, work, family life-it all factors into your emotional health. Finding balance in life-as well as peace of mind-helps us cope with life's ups and downs. Take time to explore new ways ...
to find stress relief, and to release anxiety, and unhappiness. Counseling can help-as can a gratitude journal.
More