Emotional eaters are very sensitive and emotional, and they tend to turn to food for comfort and emotional support. In this video, psychotherapist Mike Dow, PsyD, shares his strategies for being aware of and avoiding emotional eating behaviors.
In a food log, record the feelings you experienced before and after your meals or snacks. Do you notice a pattern of eating when you're tired, bored, or stressed? Remember to observe how you feel after drinking coffee or alcohol. If you find that you're using food or beverages to deal with stress or suppress difficult emotions, you may want to explore alternative strategies for dealing with such issues. Also discuss this with your mental healthcare provider, so he or she can help you manage your eating habits and promote your mental health and emotional well-being.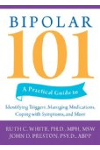 Here's how you'll know if you really are an emotional eater. Try ranking your hunger using a scale from 1 to 5 (with 1 being "not hungry" and 5 being "very hungry"). Say you've eaten lunch slowly and consumed proper portions of proteins and grains and then, an hour later, hunger strikes, and you feel like you still want something. Your actual level of hunger may only be 1 out of 5, and yet you find yourself really wanting something. When this happens, I say pay attention to what just happened. Many times, we were just triggered by a phone call, an e-mail, or an interaction with a coworker that stressed us out, and we're looking for a reward.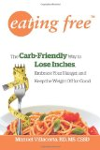 Continue Learning about Emotional Eating

It's easy to go for that bag of chips when we're stressed and not think much of it. But emotional eating is serious detriment to weight loss as well as your overall health and well-being. People tend to binge eat the most when the...
y're lonely or stressed. This can set the stage for eating disorders and food addiction because we start treating food like medicine. Luckily, there's help for emotional eaters, in the form of community support, stress management techniques and in some cases, therapy.
More