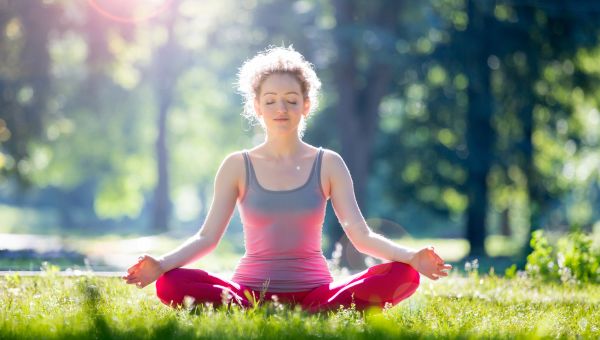 If stress plays a big role in food decisions like: When (too often), where (in front of the TV) and what (sweet, crunchy, sweet again!) you eat, we have two words for you: Time Continuum. Now, you don't have to think as far ahead as Star Trek's Captain Picard and his tormentor, the time-traveling Q, but if you project thoughts about your health over the next month, year, even decade, you can improve your nutrition and achieve a younger RealAge!
Stress eating often happens when you're unhappy and want to feel better fast -- without a thought about the future. That's why it's easy to be seduced by ads that promise "Eating a bag of our deep fried goodies will make you laugh -- and make new friends!" You forget that what you're eating today negatively affects your health and happiness tomorrow.
Stress eating often results in troubled sleep and increases your risk for prediabetes and diabetes. Plus, you're shortening the telomeres on your chromosomes—a sure sign of premature aging!
Here's how to stop stress eating:
Set goals. For example, ask yourself: Next year how much would I like to weigh? What do I want my bad LDL cholesterol level to be? How far would I like to be walking every day?
De-stress. Starting today: Get 30-60 minutes of physical activity (we love walking) and 10 minutes of meditation daily. No excuses. Meditation and exercise are King and Queen of taking control of stress and your diet. Take our Q and change your future.
Medically reviewed in October 2019.