Then you must weigh the risks versus the benefits. Consider why you are looking at this alternative treatment -- was it encouraged by a friend, peer or by your family doctor? Chances are, if your doctor recommended it, then he or she should be able to provide documentation of its' efficacy. Friends and family may mean well, but complimentary and alternative treatments do not come in a 'one size fits all' package. What works for your buddy may interfere with your prescription medications or complicate a medical diagnosis. When in doubt, check it out. Ask respected medical professionals, such as your family doctor or a homeopathic doctor, to provide studies and documentation about the treatment.
Although many Western physicians think complementary and alternative medicine (CAM) treatments haven't gotten the scientific stamp of validity, alternative practitioners bristle at the implication that their therapies aren't as effective as clinically proven medicine.

There's truth in both sides—no therapy was born proven, and clinical studies cost truckloads of money and often won't be done unless someone can recoup that cash with sales. And no one has the exclusive patent right to sell, say, ginseng.

This means that you have to decide which alternative therapies you want to explore and ultimately have faith in. Many that have at least been proven safe—at least to the extent possible—don't have a firm, scientific verdict on their effectiveness. You're the one-person clinical study when you take it, and, as we like to say in America, your results may vary.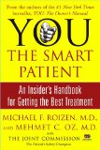 Continue Learning about Effectiveness Of Alternative Therapies