The sun causes changes in your skin's connective tissue. There is a part of the skin collagen known as elastin. This is degraded by sun and can lead to wrinkling. Genetics plays an important role here as well. The thicker and darker your skin, the longer you can be exposed to the sun before wrinkling occurs. Very short sun exposures for our fair-skinned, freckling population can lead to early wrinkling. Of course, other issues like tobacco exposure and aging can lead to wrinkling, as well.
Wrinkles and other signs of sun damage typically take several years to appear. People with heavy exposure to the sun may show signs in their 20s. The process can be slowed by staying indoors during the brightest part of the day, wearing long sleeves and a wide-brimmed hat, avoiding tanning in the sun or using a tanning "bed," and wearing a broad spectrum sunscreen that protects against both UVA and UVB rays. Talk to your dermatologist for more information. Use a sunscreen and wear protective clothing to safeguard your skin from the sun's harmful rays.
Typically, it takes 30 years for sun damage to appear, so the damage you did in your 20s will start showing up in the form of wrinkles during your 50s. In fact, most of your skin damage will occur before the age of 20, so get the kids to pay attention. If you're one of those people who spent adolescent or other summers in the sun without wearing sun block, it's possible you'll end up with more wrinkles than a teenager's bed.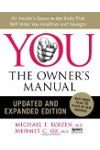 Continue Learning about Effect Of Sun On Skin