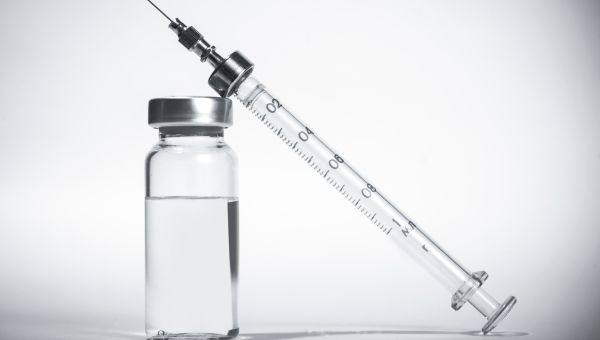 There's some good news about Ebola for a change: A possible vaccine shows so much promise in trials that some media outlets have claimed it's 100 percent effective.
To learn more about this vaccine—known to researchers as rVSV-ZEBOV—Sharecare spoke with Marc-Alain Widdowson, co-principal investigator of the Sierra Leone Trial to Introduce a Vaccine against Ebola, or STRIVE. The STRIVE trial, conducted by the College of Medicine and Allied Health Sciences, University of Sierra Leone; Sierra Leone Ministry of Health and Sanitation; and the Centers for Disease Control and Prevention (CDC) is testing the vaccine in healthcare workers in Sierra Leone—one of three West African countries affected by the outbreak that began in March 2014 and killed more than 11,000 people.
Sharecare: Is the STRIVE trial what's been making headlines in 2015?
Widdowson: The one that's been making all the news is a trial in Guinea that uses the same vaccine we're testing in STRIVE, but it's a different study design. Because [researchers in Guinea] have seen more cases and the way the epidemiology wound up, it made their design more effective.
Sharecare: Is the vaccine really 100 percent effective?
Widdowson: There are positive results and I think the international community will be looking at the data closely. But it would be incorrect to focus on the 100 percent efficacy rate. The number of cases in that trial is still quite low and the margin of error could bring it down to 75 percent. No vaccine would protect 100 percent, but it certainly looks as if there are zero cases among those vaccinated.
Sharecare: Does this vaccine have the potential to eradicate Ebola?
Widdowson: I think that's highly unlikely. Diseases you can eradicate—smallpox, polio—for those diseases, you can't have an animal reservoir [meaning it starts in animals and is passed to humans]. Ebola has an animal reservoir so there's always going to be a pool of infection. It's also unlikely that everyone will be vaccinated. It will probably be used initially with healthcare workers [and some other groups]. Those plans are still being worked out.
Sharecare: Has this vaccine been in development for a while, or was it developed quickly?
Widdowson: This has been extraordinarily quick. I think the global health community and pharmaceutical companies made that happen. The crisis was so intense, and the World Health Organization played a role to create a sense of momentum, and that momentum led to this result.
Sharecare: Tell us more about the STRIVE trial under way.
Widdowson: It started April 9, 2015, and will follow healthcare workers until June 2016. Healthcare workers were 100 times more susceptible to getting the disease than others. We wanted to give the vaccine in a high-risk environment to people who could do some good.
We already have a large amount of safety data. About 9,000 people will be vaccinated and so far we've seen no related serious [side effects]. That is an important piece of data when we think about licensing a vaccine, but most vaccines don't show effects for the very long term. The vaccine is promising and we don't expect any long-term problems, but we can't rule it out yet.