To maintain a natural, healthy weight, we need to learn to tolerate some hunger before we eat a meal. If that's the case, how do we deal with our fear and resistance toward it? Let me clarify. When I say "hungry," I don't mean "cannibalizing your neighbor" hungry. I'm talking about the slightly uncomfortable, tummy-rumbling sensation that you feel when your stomach is empty. Many of us have forgotten what hunger even feels like, equating it with not being full anymore. That isn't hunger, it's just not feeling full.

Hunger is a good friend who's been given a bad rap. If you let it, it can help you end your weight battle for good. See whether it's possible to welcome some hunger and allow it to be there for a short time rather than sprinting to the fridge the minute you notice you're no longer full.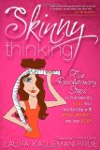 Continue Learning about Eating Habits and Nutrition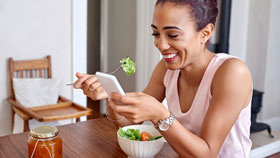 Three meals a day or five? That's only one aspect of the behavior known as eating habits. There is also the matter of style. Do you plan your meals or eat on the run - do you eat when you are happy, sad, or stressed - these are ot...
hers. Recognizing your eating style can help you work to achieve healthier eating habits.
More