The notion that food preferences can't be changed is called inflexible palate syndrome. An inflexible palate is one that does not tolerate new foods. It prevents people from even starting to change their lives. They believe that they can't eat better because they don't like the taste of healthful food. But remember, our tastes are subjective, learned responses to the foods that we eat on a regular basis. By systematically changing the foods that we eat, we can reprogram our perceived taste responses.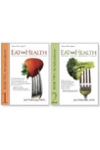 Continue Learning about Eating Habits and Nutrition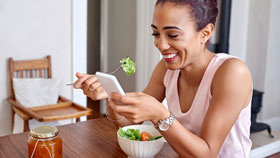 Three meals a day or five? That's only one aspect of the behavior known as eating habits. There is also the matter of style. Do you plan your meals or eat on the run - do you eat when you are happy, sad, or stressed - these are ot...
hers. Recognizing your eating style can help you work to achieve healthier eating habits.
More