The afternoon energy slump is not all in your head! We all naturally experience a dip in energy midday. Dr. Oz has the perfect pick-me-up: No-Bake Energy Bars.
Here are some good afternoon snacks:
If you crave sweet, try:
a piece of fruit with ½ ounce of nuts
1 cup plain low-fat yogurt with fresh berries/1 tablespoon jam or a serving of low-fat flavored yogurt
½ cup low-fat cottage cheese with fresh or frozen berries
a "tall" decaf soy latte
If you crave chocolate particularly, try:
8 ounces low-fat chocolate milk
8 ounces hot chocolate made with low-fat milk
8 ounces chocolate soy beverage
If you crave salt, try:
a serving of soy crisps
½ cup low-fat cottage cheese
1 cup miso soup
1 ounce roasted edamame or salted nuts
½ cup salted boiled edamame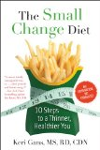 I have found that to maintain a healthy body weight you must eat every 2- 3 hours which means including healthy snacks in between your main meals. This prevents hunger which often leads to overeating at meal time or eating those foods that have no nutritional value. Snacking also keeps your energy up by keeping your blood sugar levels balanced.
That 4 pm fatigue or grumpy mood is often due to low blood sugar caused by not eating or eating foods lacking nutrients. A good snack should be around 250 calories and the best is fresh whole foods. There are four food groups two of which are imperative to include each snack. These consist of whole grains, low fat dairy, fruits and vegetables and lean protein. Here are some examples:
Fresh fruit with a handful of nuts or 1 oz. of cheese or low fat Greek yogurt
Raw vegetables or whole wheat crackers with a protein based dip such as hummus or yogurt
Peanut butter with banana or whole grain bread/crackers
Handful of nuts and dried fruit
Lean protein (1 oz.) of sliced chicken or turkey with whole grain crackers or bread
Egg and whole grain crackers or bread
You will see a change in your appetite as you make snacking part of your day. You will keep your main meals in better calorie control and prevent binge eating.
We all tend to experience a dip in energy around 3 p.m., and that can leave you ready to fly off the handle as you head into a work meeting or pick up the kids from school. It can also have you running to the vending machine to grab a not-so-healthy snack. You need something that's going to boost serotonin, the neurotransmitter that increases feelings of pleasure.

I recommend a snack of 1 ounce of peanuts, plus a cup of air-popped popcorn. Yes, it's a fun snack, but there's a scientific reason why it puts you in a good mood: Peanuts are a great source of the B vitamin folate, and when you don't have enough folate in your diet, your brain can't produce enough serotonin. The peanuts (choose roasted and unsalted) are a good source of folate, and the carbohydrates in the popcorn provide just enough fuel to make your brain happy. This combo of peanuts and popcorn is also really portable, easy to make, and won't break the calorie bank at 197 calories and more than 3 grams of fiber. It will keep you full and satisfied until dinner.

What if you don't like peanuts or are allergic? One ounce of dark (at least 70% cacao) chocolate will also do the trick!
Continue Learning about Eating Habits and Nutrition