We're in the ego whenever we eat without any conscious connection to food or the body. We eat unconsciously when we're either caught up in thought or in the midst of an emotional upset. Neither is a good time to eat because we can't pay attention to how full we're getting. Before we know it, the body is stuffed, and we haven't fully experienced or enjoyed the experience of eating.

The ego is the voice of the extreme. On one hand, it advocates excess and indulgence and on the other, rigid restriction or deprivation. Whenever eating results in suffering, we know we're in the ego.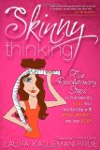 Continue Learning about Eating Habits and Nutrition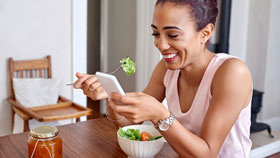 Three meals a day or five? That's only one aspect of the behavior known as eating habits. There is also the matter of style. Do you plan your meals or eat on the run - do you eat when you are happy, sad, or stressed - these are ot...
hers. Recognizing your eating style can help you work to achieve healthier eating habits.
More