Cognitive dissonance is a psychological term describing the uncomfortable tension that may result from having conflicting thoughts, or from engaging in behavior that conflicts with one's beliefs. It usually results in the filtering of new information that conflicts with what one already believes. When it comes to choosing new eating habits and developing new taste preferences, cognitive dissonance needs to be recognized so we can get over it and move on. We must face the facts, accept our discomfort, and work through it.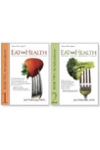 Continue Learning about Eating Habits and Nutrition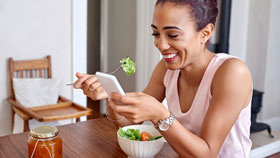 Three meals a day or five? That's only one aspect of the behavior known as eating habits. There is also the matter of style. Do you plan your meals or eat on the run - do you eat when you are happy, sad, or stressed - these are ot...
hers. Recognizing your eating style can help you work to achieve healthier eating habits.
More